Azulejos is a long-form generative art project on plottables.io. See the Project and test mints.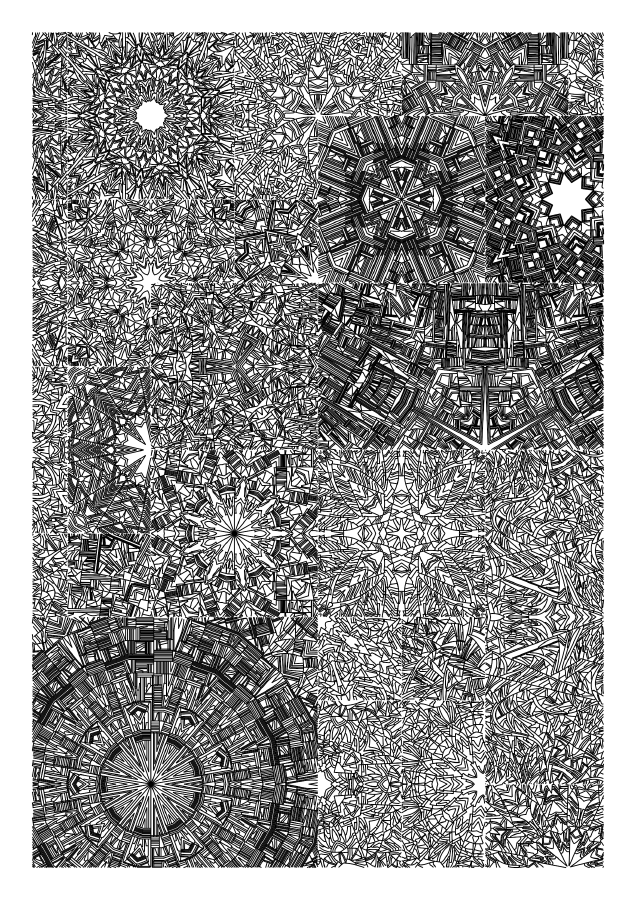 Azulejos is a long form generative art project, stored immutably on the Ethereum Blockchain, through plottables.io platform. It generates vector drawings, that can be fed into a pen plotter to generate a physical drawing.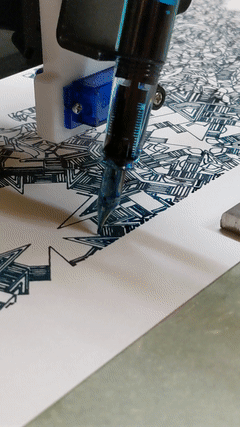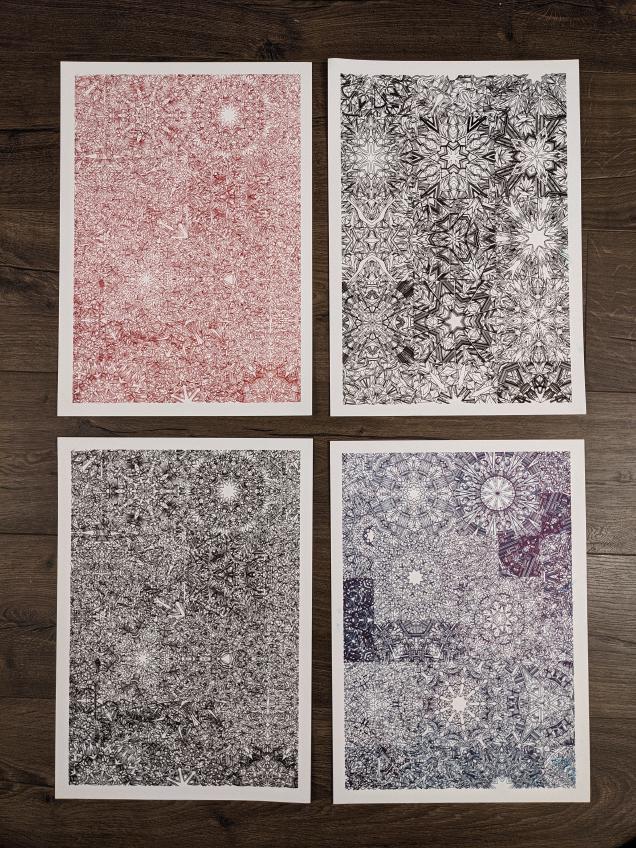 I have been playing with this algorithm for roughly a year, experimenting with different arrangments, tile patterns, and plotting settings. It started with a series of mandala-like arrangements.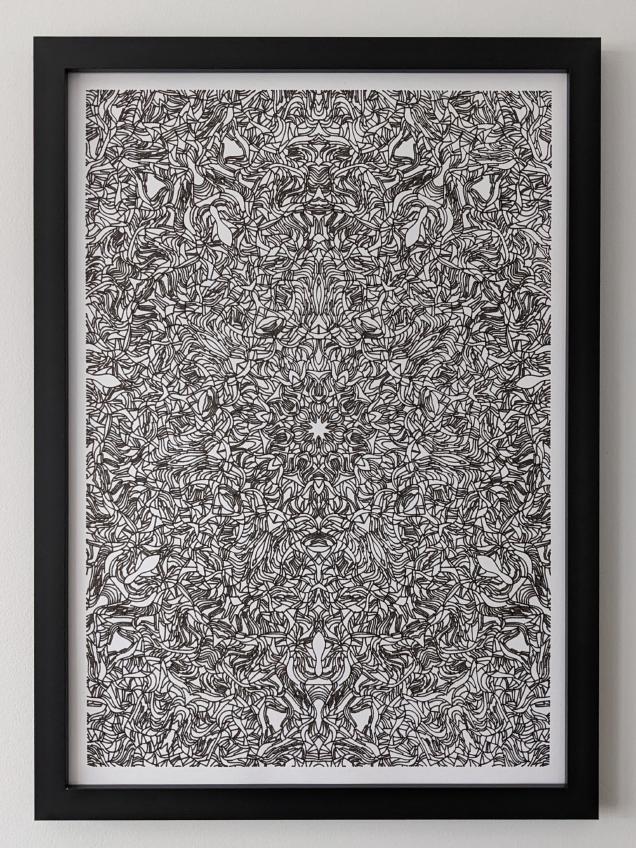 I have fond memories of holidays in Portugal and my family loves playing the Azul boardgame. When I started assembling mandalas on a grid, it reminded me of Portuguese tiles, the Azulejos.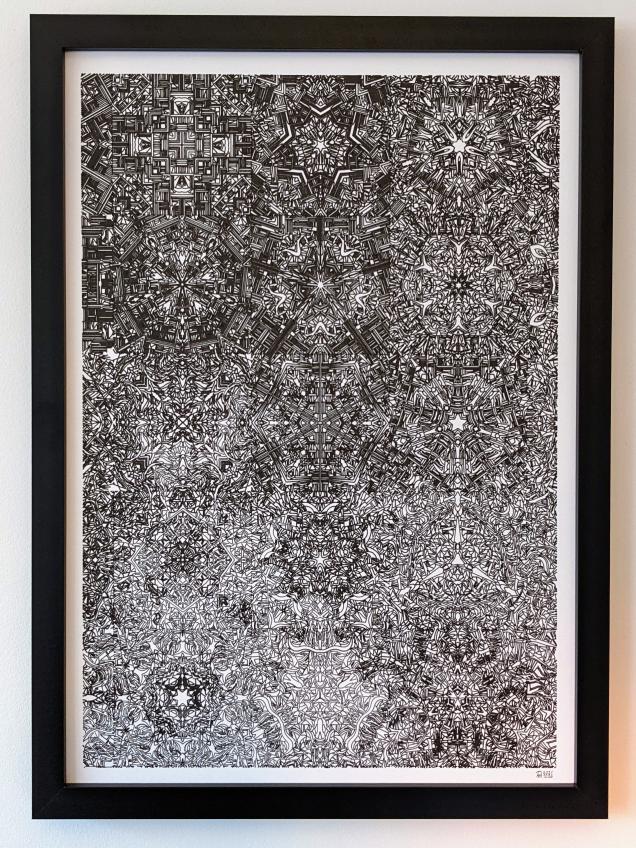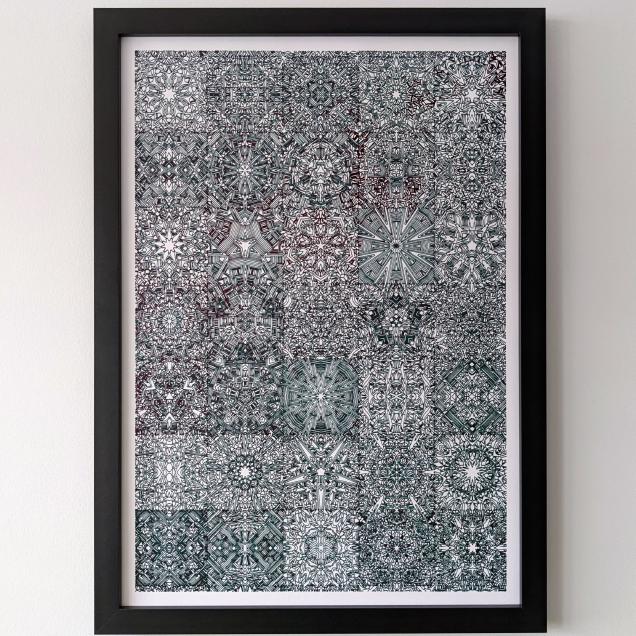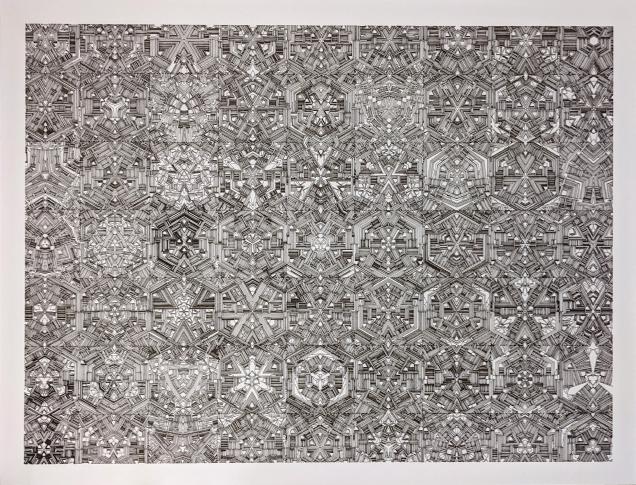 I started experimenting with different arrangments, colors scheme and various glitches over the uniform grid.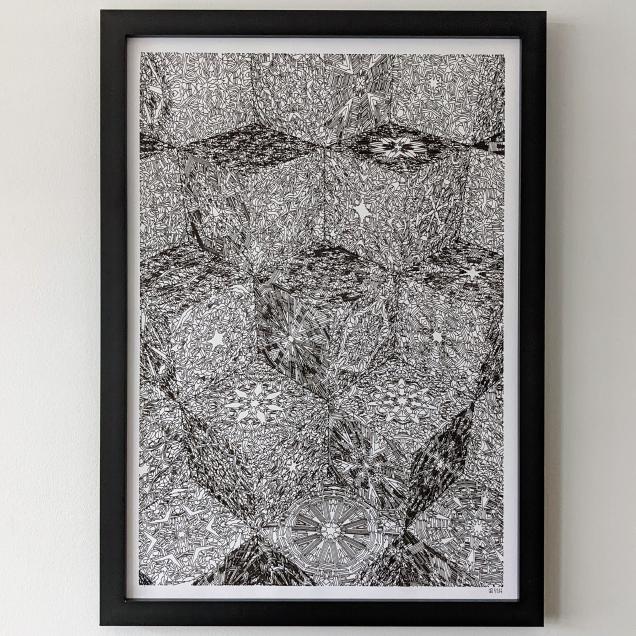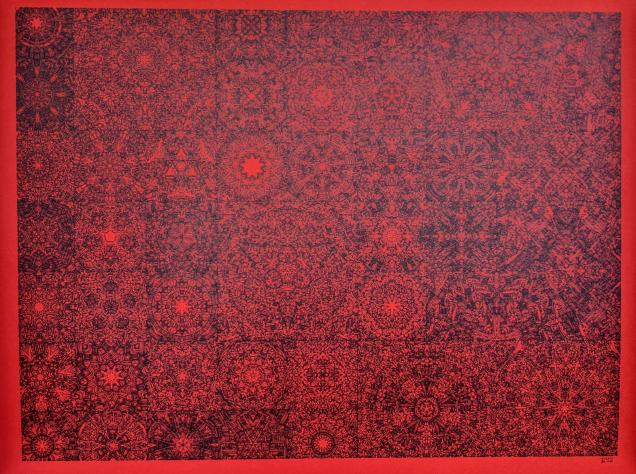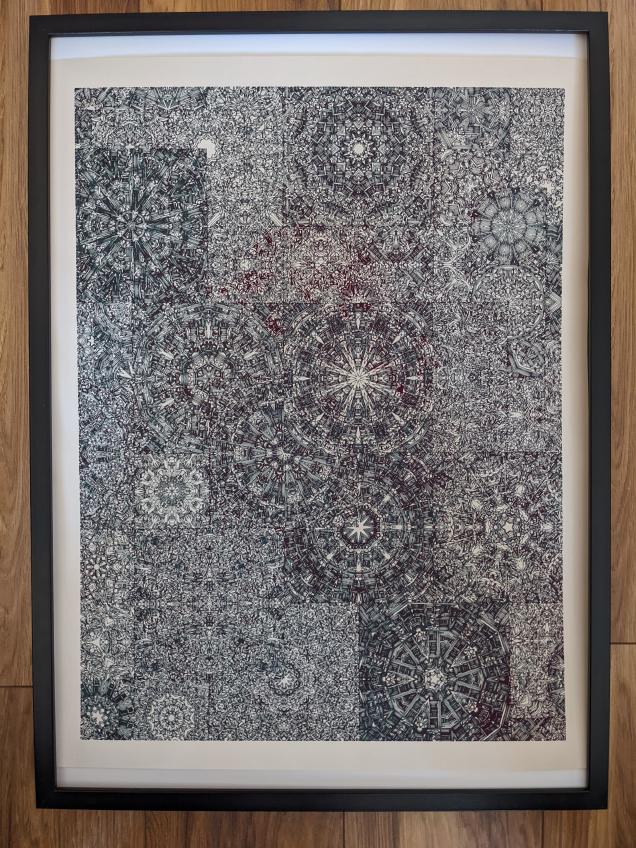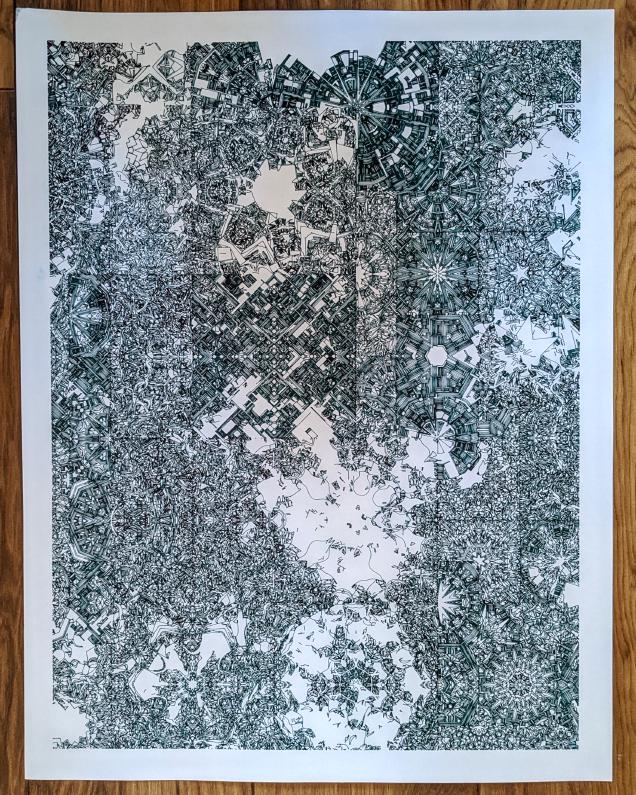 Example outputs
Selected ropsten mints, more can be found here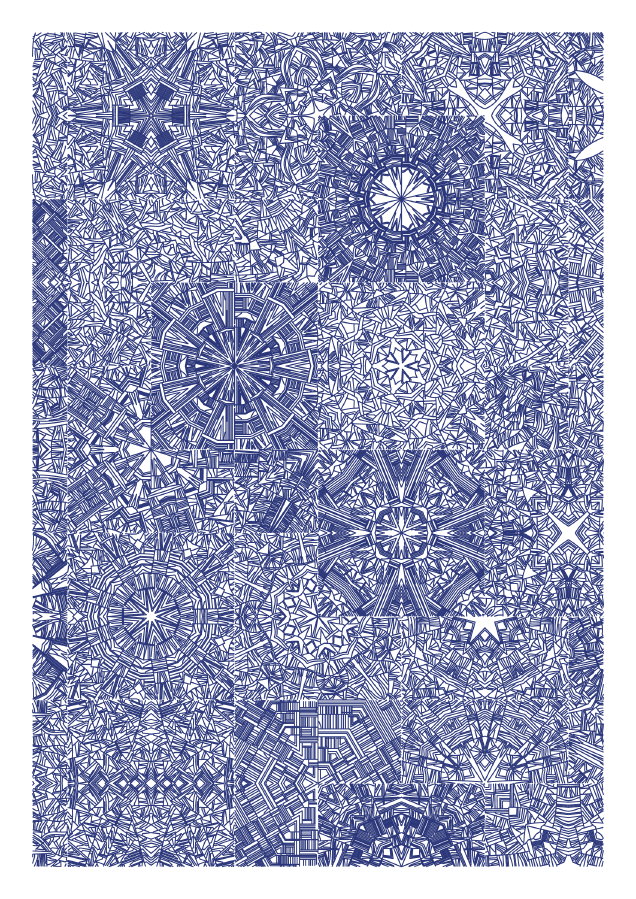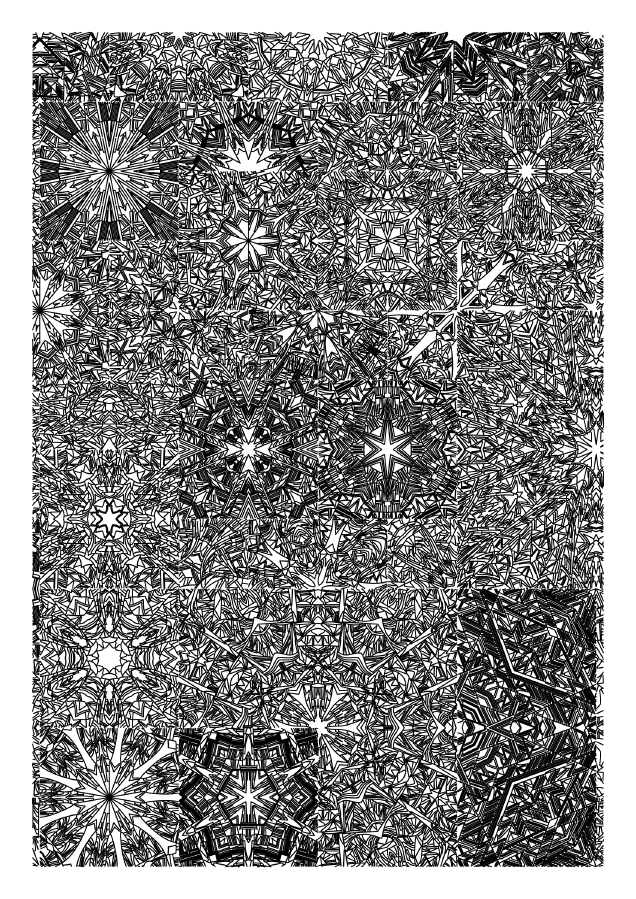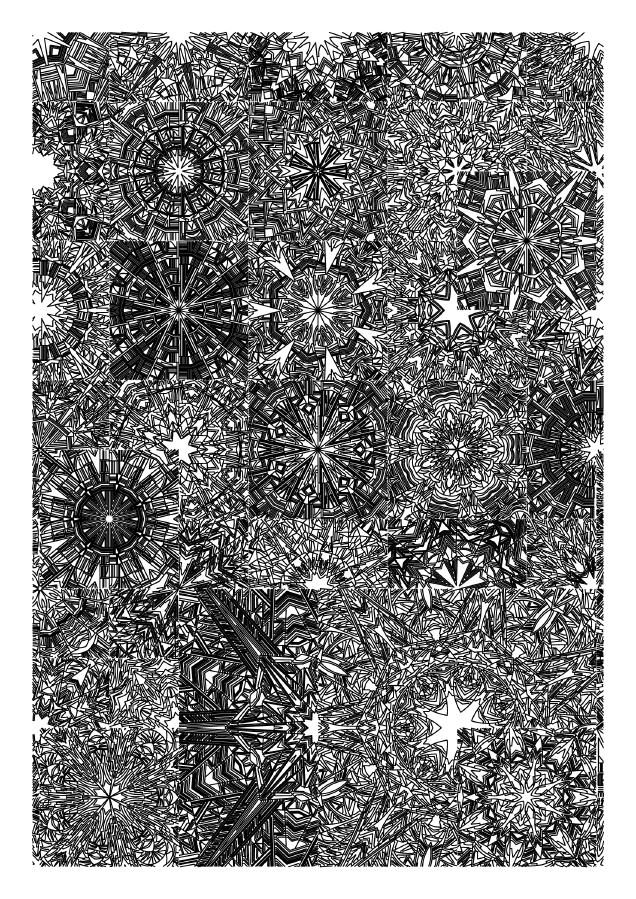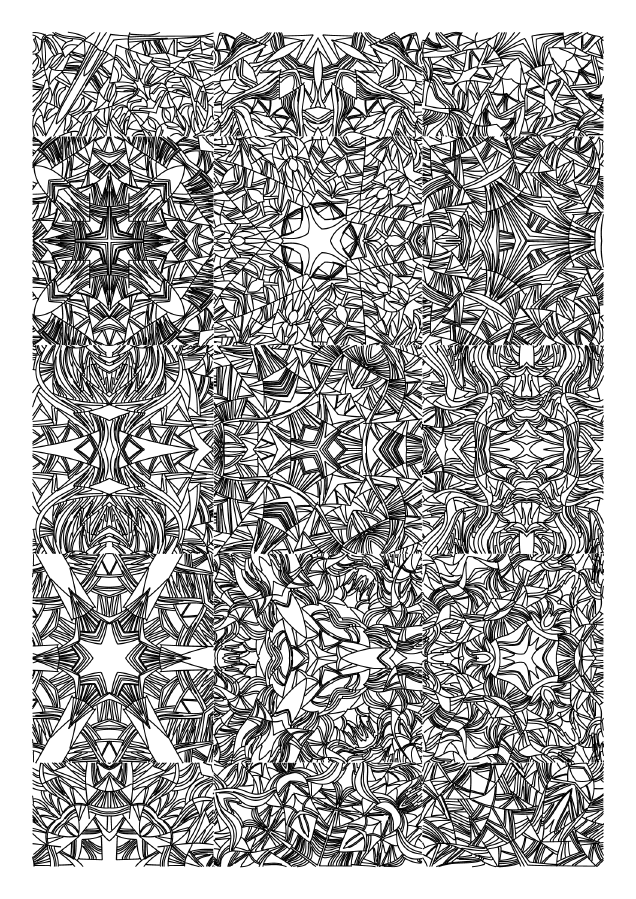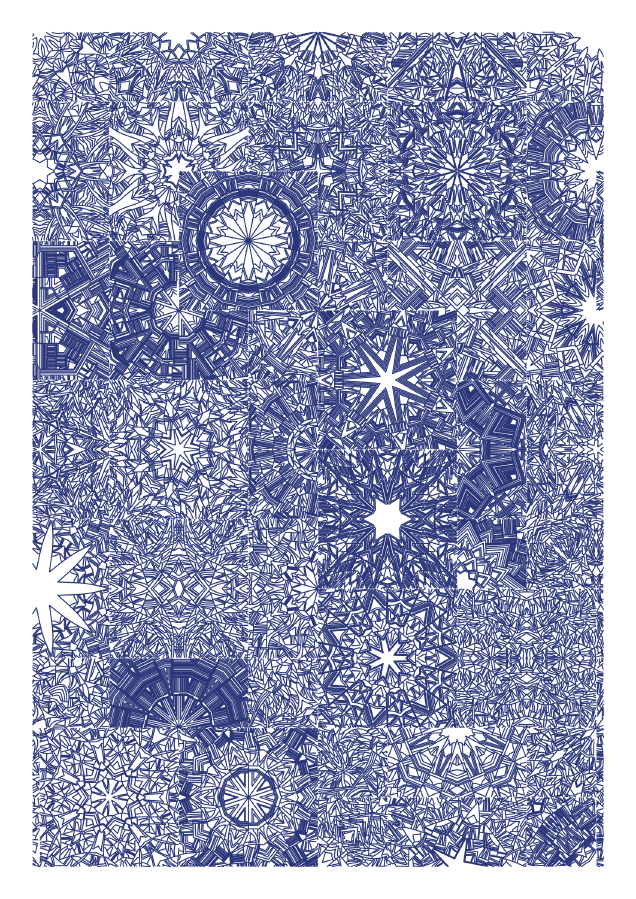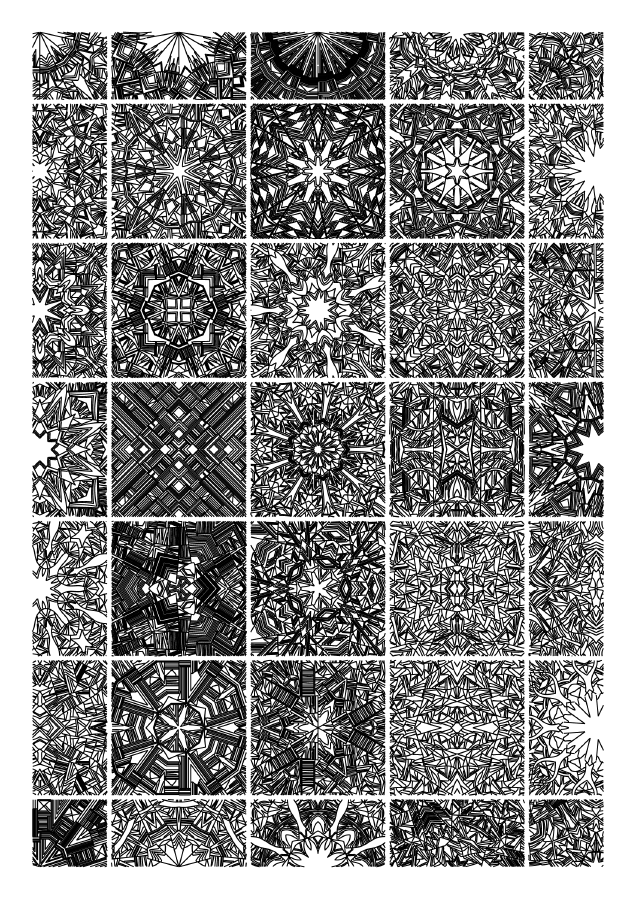 NFTs features
| Feature | Description |
| --- | --- |
| Ink | Type of ink to be used for plotting |
| Glitch | Whether the glitch layer is added |
| Locked | Is the number of symmetries the same for every tile |
| X offset | Every odd row is offsed |
| Long fibres | Use only longer lines for tiles generation |
| Only curves | Only curved lines used for tiles generation |
| Tiles count | Number of tiles vertically |
| Tiles padding | Add a padding (grout) betweeen tiles |
Plotting instructions
For best results, use a pen with 0.5mm in width. TWSBI Eco fountain pen with the broad tip is perfect. The generated plot will contain 100-130m of lines, is made to fit an A3 page with 1.5cm margins, and will take multiple hours to finish. Recomended inks for physical plots:
I tend to use Fabriano Bristol paper, 250gsm, acid free.
For funky results, stop the plot in the middle of the plotting process (with path sorting enabled), for a neat partial azulejos.
Claiming physical plot of NFT
If you are the lucky owner of a piece with edition number N, that is N % 17 = 0 (0,17,34,51,…) then you are eligible for a physical plot.
If you would like to claim it, use (https://app.mycrypto.com/sign-message) using the same address that holds NFT, and sign a message containing your shipping data (a name and address). Send it to me through email ([email protected]) or instagram (pzsz_).
A plot can only be claimed once, exclusively by the original minter. Selling a piece on the secondary market before claiming the plot voids one's right to claim it. A Plot can be claimed until 2022-07-01 2022-12-30.
Drawing and posting the plot may take up to a week.
| Token index | Status |
| --- | --- |
| 17 | Claimed |
| 34 | Plotted, waiting for verification |
| 51 | Not minted |
| 68 | Not minted |
| 85 | Not minted |
| 102 | Not minted |
| 119 | Not minted |
| 136 | Not minted |